SoundsCreative Projects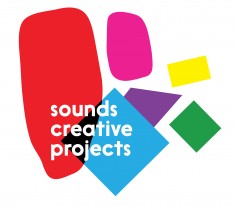 Created and led by musician and workshop leader Tara Franks, SoundsCreative is an important partner for daytime workshops at the Vortex.

Tots Tunes
The very popular music session for 0-5 year olds and their parents. This joy-filled class offers the opportunity for parents to sing, dance and shake along to songs from around the world and original tunes. All accompanied by cello or djembe. Tots Tunes was voted by Netmums as their favourite pre-school class in Hackney. All sessions are drop-in so no pressure to book ahead – decide on the day!
Vox Voices
A drop-in adult community choir on Saturday mornings. As much for the nervous as the vocally confident. It is an opportunity to get together, sing part harmony songs by ear, meet new people and explore musicianship and expression though singing as a group. Come and learn folk songs from around the world, a capella jazz arrangements and some original tunes.
The Vox voice choir recently performed as part of the Southbank Centre's Chorus Festival Weekend.
VOX VOICES – A cappella Community Choir with Tara Franks
Saturdays (usually fortnightly) 11am-12.30  £7.50
For dates click here or contact: soundscreativeprojects@gmail.com