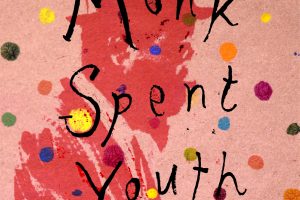 Zac Gvirtzman (composer, piano,bass clarinet)
Ben Davis (cello)
Fred Thomas (drums, bass, piano)
Celebrating the music, the life and the spirit of Thelonious Monk!! Monk Spent Youth is an electrifying collaboration between likeminded musicians which formed around a monthly night hosted by the band at the old Jamboree. As well as reimagining some of Monk's seminal compositions, the band will perform original music by Zac Gvirtzman inspired by the "High Priest of Bebop", and Gvirtzman will also play from some of Monk's solo repertoire of jazz standards.
This concert will mark the launch of the group's album "Monk Spent Youth" which features Gvirtzman (piano, bass clarinet), Ben Davis (cello) and Fred Thomas (drums, bass, piano). For this special occasion they will also be joined by Phelan Burgoyne (drums).
Ben Davis Trio
Free-spirited, passionate, explorative and exhilarating are words that could describe the newly formed trio led by UK cellist Ben Davis. Recognized as an innovative improviser and composer, Davis has played in numerous ensembles and led the critically acclaimed Basquiat Strings to a Mercury Award Nomination.
The group will perform a suite recently composed by Davis comprising tunes of high energy shifts from quirky folk to free flowing ballads to wild trad jazz and simple repetitive themes inspired by nursery rhymes.
Formed during his 2 year stint in Chicago tonights performance will be with legendary guitarist/multi instrumentalist Stuart Hall and BBC Radio Scotland Young Scottish Jazz Musician of the Year drummer Corrie Dick.