Vortex Summer School
4th – 23rd August 2014, Vortex Jazz Club, Dalston
Click here to see full listings & book your slot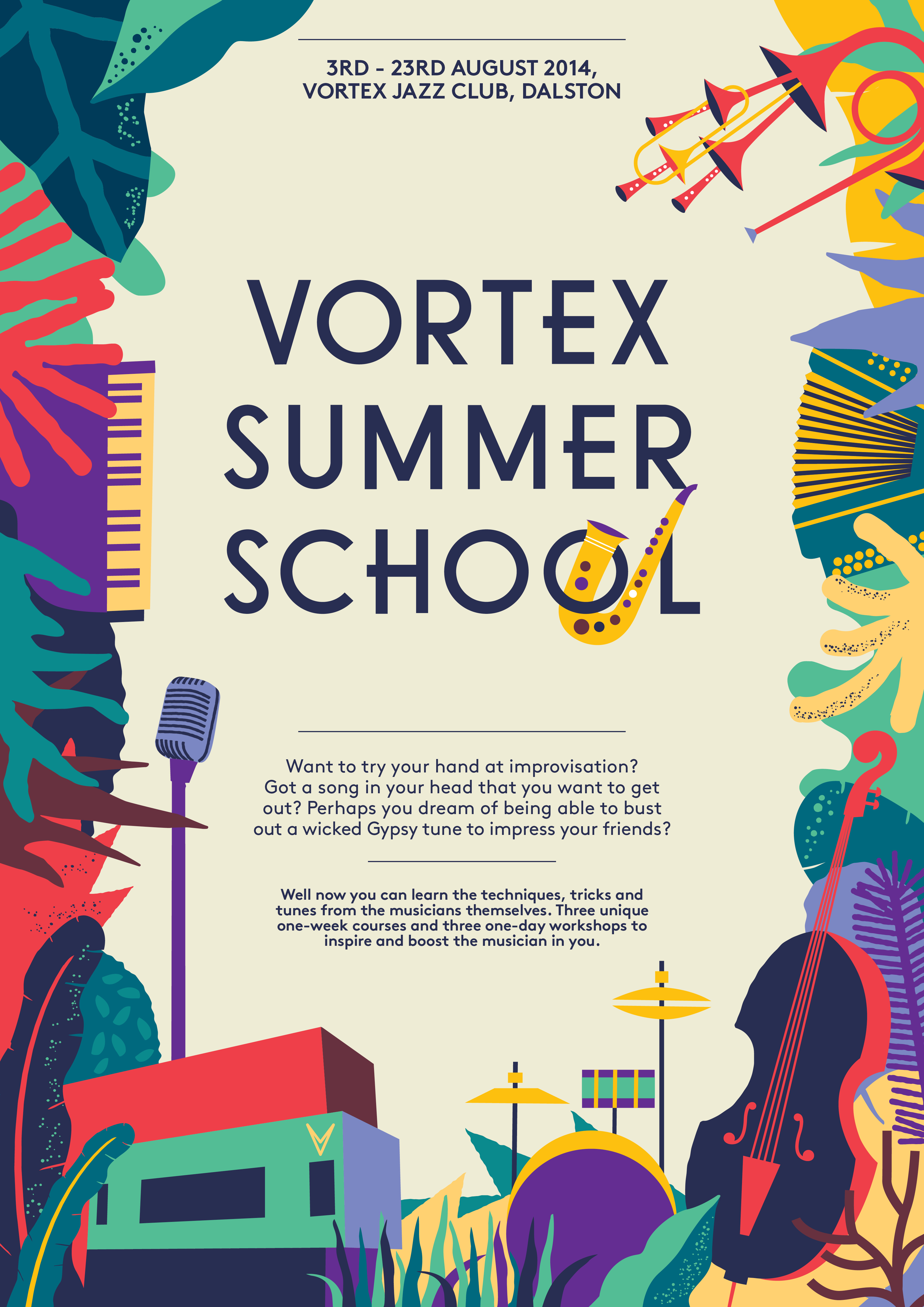 Want to try your hand at improvisation? Got a song in your head that you want to get out? Perhaps you dream of being able to bust out a wicked Gypsy tune to impress your friends?
Well now you can learn the techniques, tricks and tunes from the musicians themselves at the first ever Vortex Summer School!
Three unique one-week courses to inspire and boost the musician in you. And if you can't do a whole week, we have some "taster days" you can do.
Alongside learning and music making, there will be public performances including at the Vortex on 16th August. This is an opportunity to get involved in some fun, summer music making in a friendly environment.