Poetry and readings have become an increasing element of our Downstairs activity. For the past year, Nicki Heinen, poet and poetry 'entrepreneur', has been running a monthly poetry/spoken word and music night Downstairs. She curates a careful cross-section of 3 or 4 readers and then, after the break, it follows with a set by some of the great younger musicians around. That her brother Bruno is one of the leading new pianists gives her a great perspective.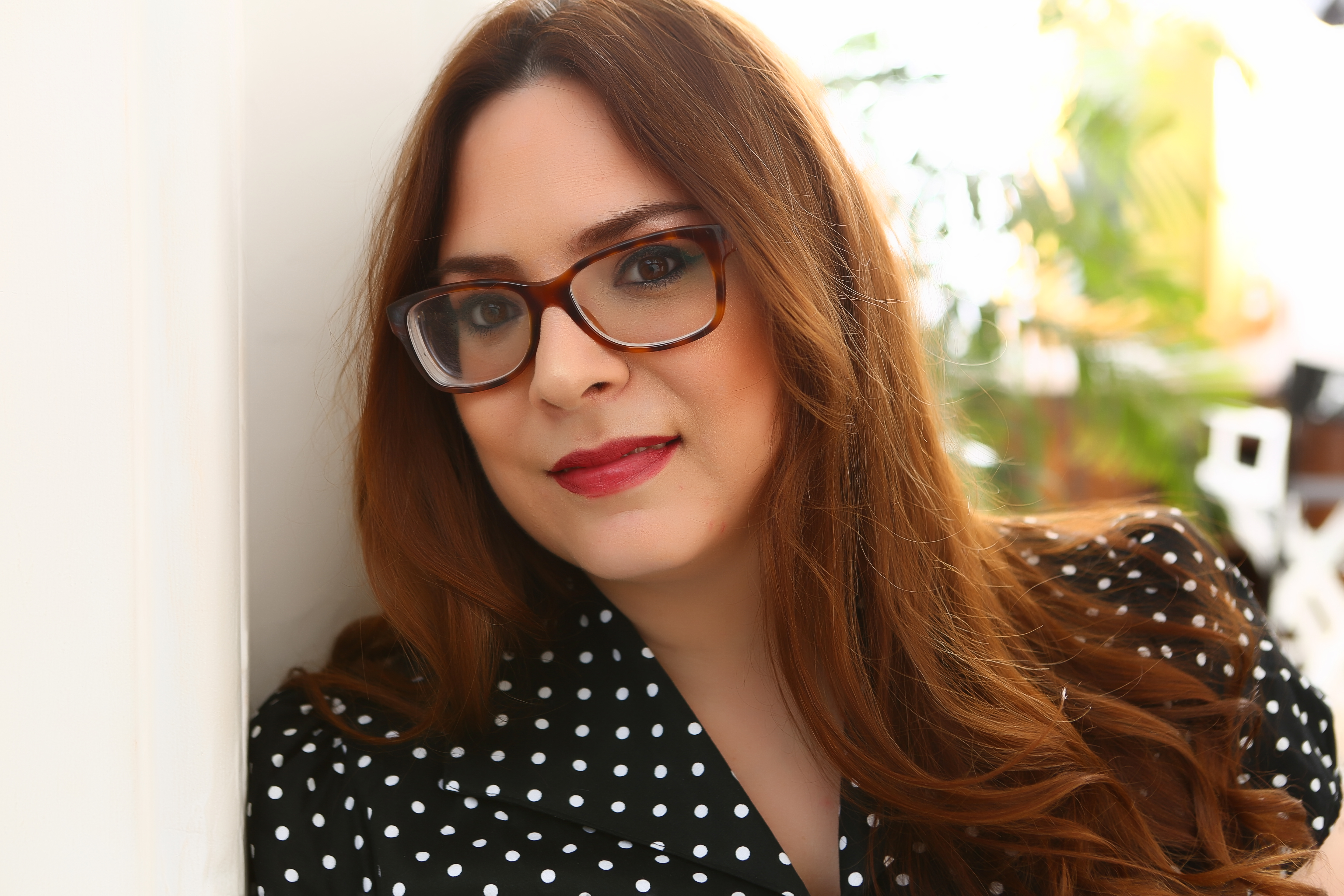 Very different was a recent event where art and poetry played off against each other. Erratic Scores was a collaboration between Aurelie Freoua and Iris Colomb. Painter Aurelie had the thought of finding poets who could create verses inspired by her intense, vibrant abstract paintings. To bring this into reality she worked with poet and curator Iris Colomb for the event Erratic Scores. First, four poets chose a painting each and then wrote a work based on it. (They had a distinct advantage that they could see the works displayed at a solo exhibition in Mayfair that was running in January.)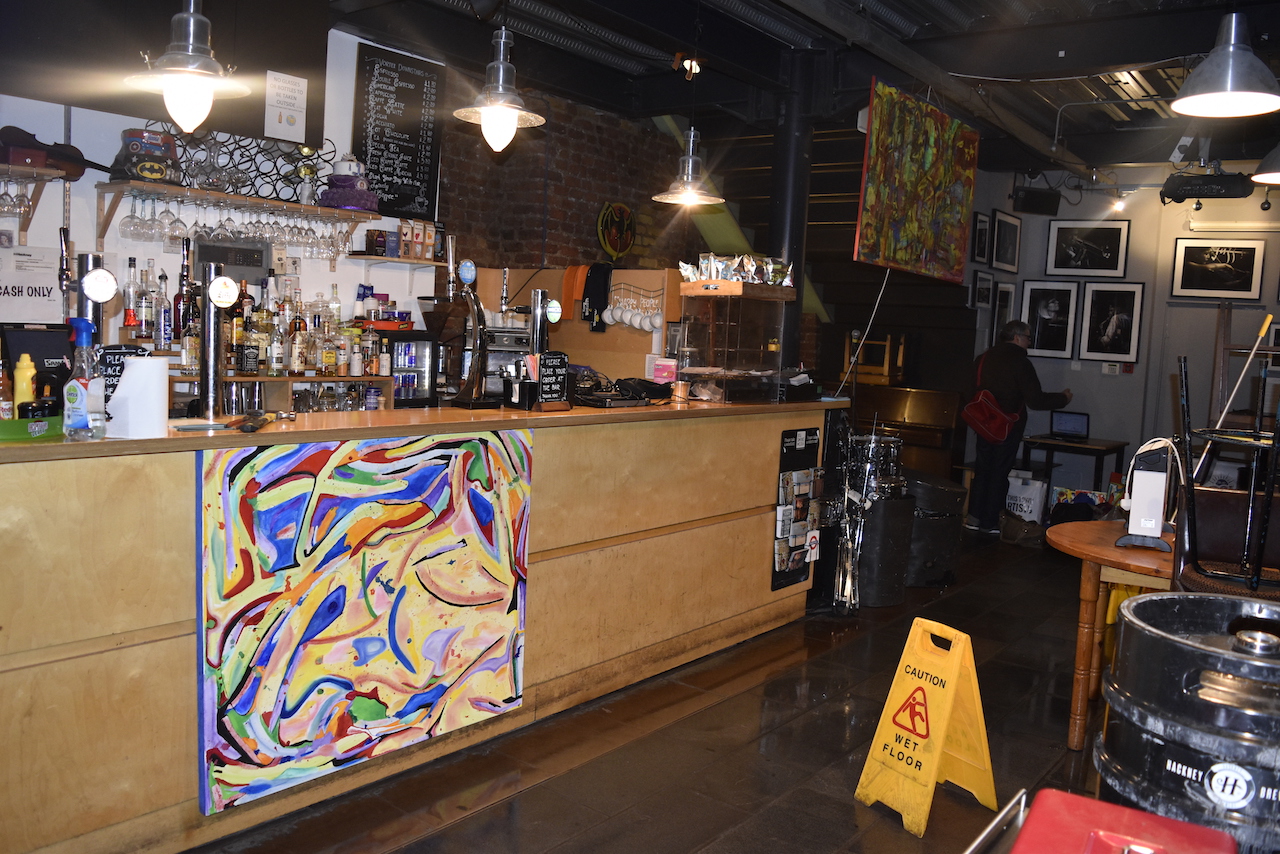 That was the first 'set'. The evening then continued with instant creation of art by Aurelie and other artists with reactions from poets – very appropriate for a venue where improvisation is at the heart of its own activity. Audiences were able to watch the art evolve on a big screen, and the placing of Aurelie's art around the room gave, from the outset, the feel more of a stage set than a bar. It created an inspiring and joyful ambiance – a true happening. The poets were clearly stretched out of their usual comfort zones and the audience responded and encouraged.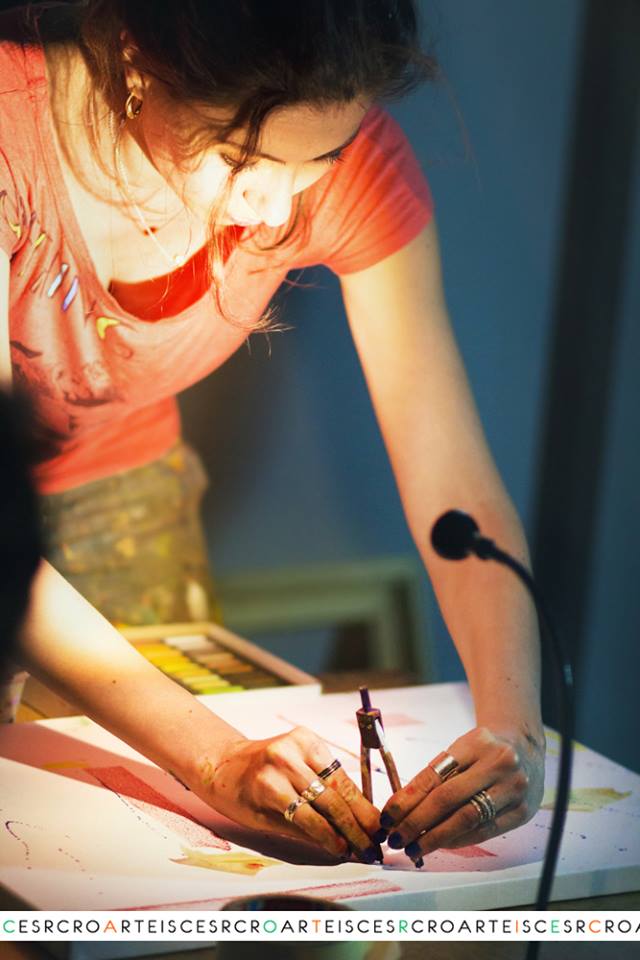 Hopefully, Iris and Aurelie can come back at some time soon for a follow-up. (How about with some music included?)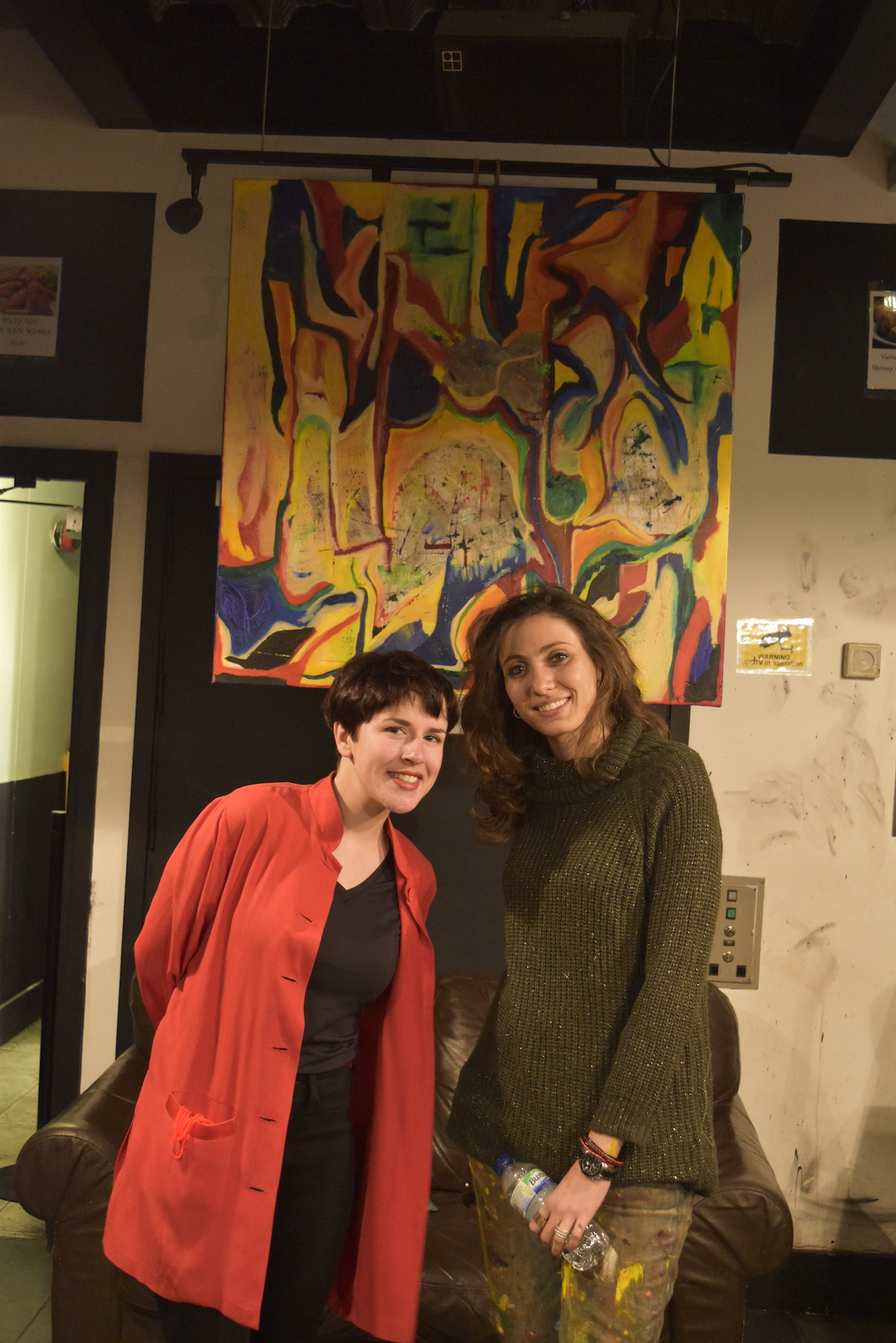 Iris Colomb and Aurelie Freoua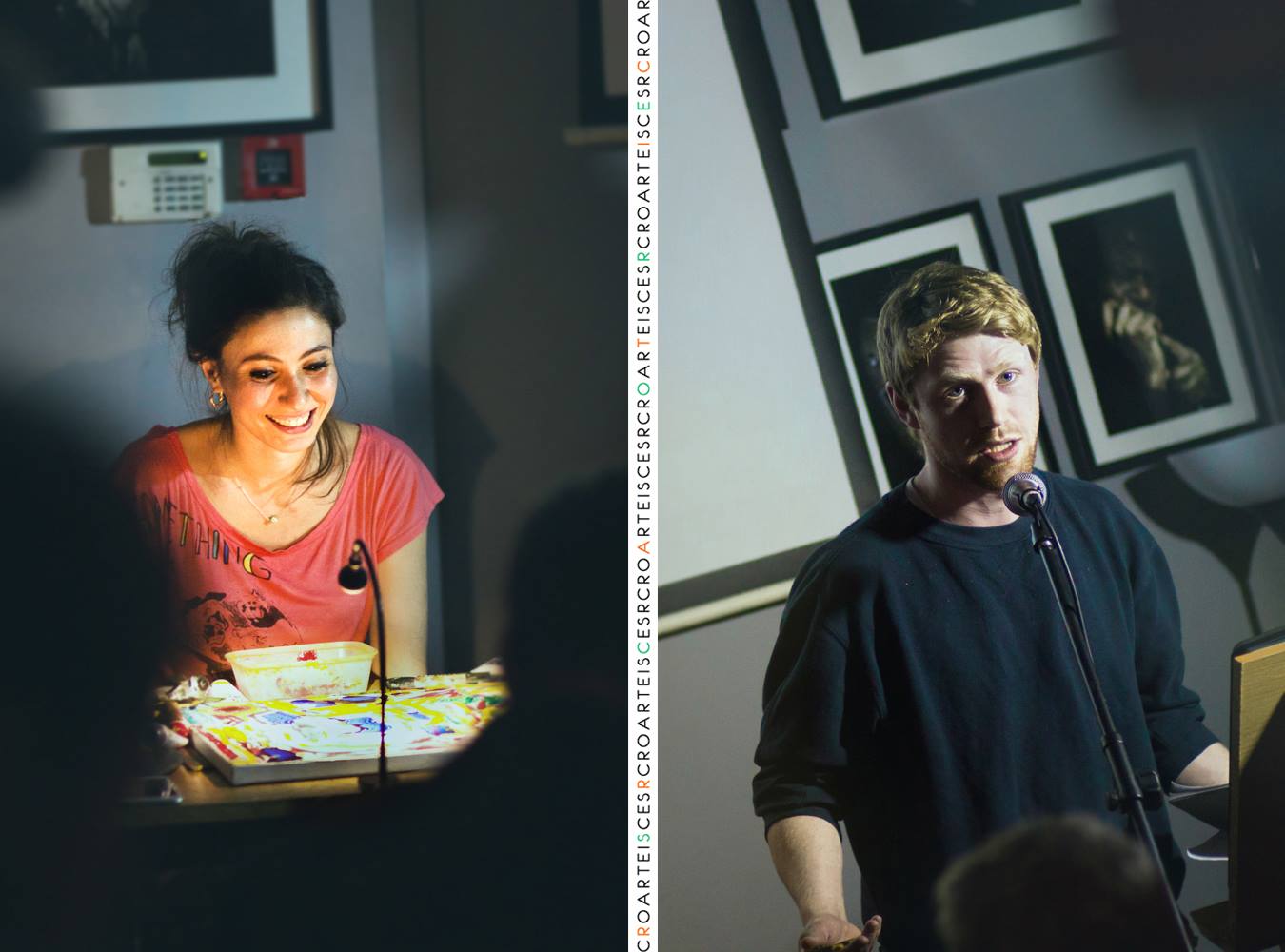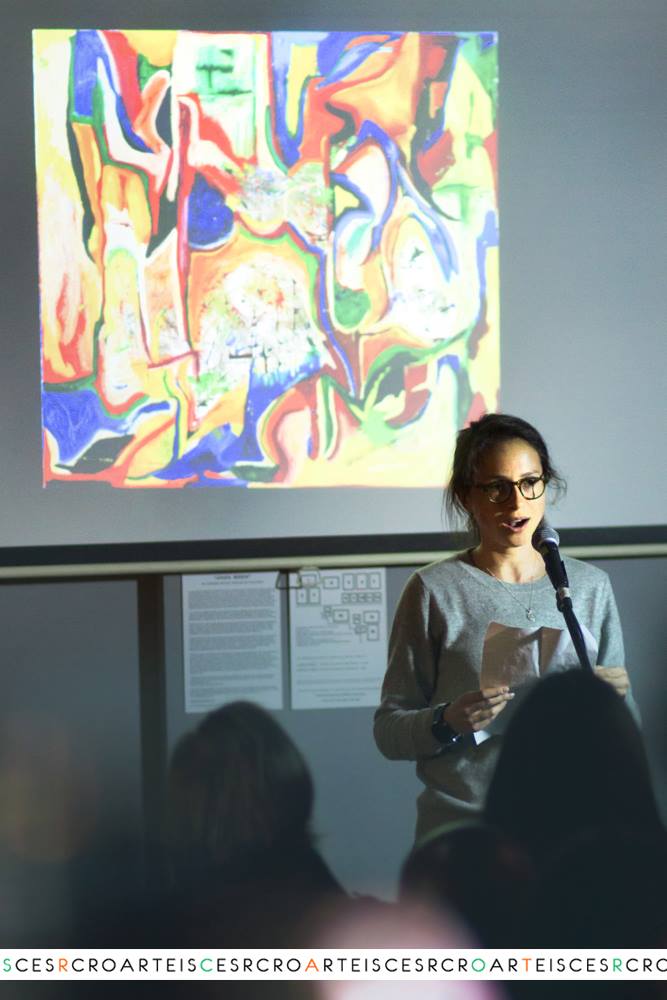 Lavinia Singer