So sorry to hear about the death of John Jack, such a great supporter of the jazz scene – as manager, promoter, bouncer, record label and distributor. And covering the whole range of music from trad (working with Ken Colyer and Bruce Turner) through to improv. We would still see him at the Vortex two or three times a month, at all types of gig. Stalwartly at Evan Parker, but also at the Freedom sessions, at Penny Rimbaud's nights and at Partisans.
I was also fortunate enough to interview John for a short film that we are preparing for a seminar in Germany next year. I spoke with him for over 4 hours, both at the club and in his flat on Charing Cross Road (where he lived from 1961).
In telling me about all sorts of things, from his early days in Barnes through his time working at Dobell's to managing Ronnie's Old Place in the mid 60s and starting Cadillac at the end of that decade, he was riveting. Some wonderful English elements of dry wit too.
His summary of his life – "I improvised"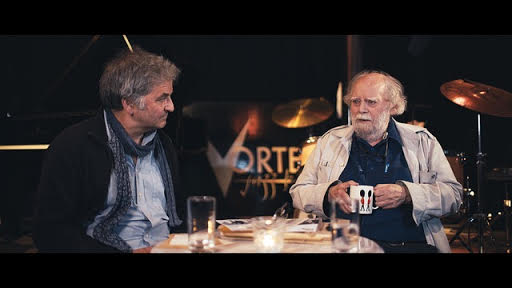 A tribute by Mike Westbrook in Londonjazznews: http://www.londonjazznews.com/2017/09/tribute-john-jack-1933-2017-by-mike.html
A tribute by Matthew Wright in Jazzwise: http://www.jazzwisemagazine.com/breaking-news/14715-john-jack-1933-2017
As soon as we have more details about his funeral, we'll let you know.
Oliver Weindling