Tonight the quartet performs together with the duo Black Top (Pat Thomas, Orphy Robinson).The quartet's 2015 show at the Vortex, where they shared the stage with UK jazz duo Black Top, was described by Matthew Wright, writing for Jazzwise, as "hearing a group as skilful as this navigate a six-piece performance in such unpredictable directions, at such speed, with only their collective spirit as guide, was a gripping demonstration of what free improv can be".
The quartet are back for three nights; those in attendance will be treated to a boundary-stretching collaboration between masters of their respective instruments and a unique opportunity to experience improvised jazz at the highest level.
Their last tour was in 2015, during which Geoffrey Winston, writing for London Jazz News, described the quartet as "bound together by a unique chemistry / They do jazz and improvisation – but not quite like anyone else / There's something in the quartet's language that goes very deep – and much that they don't need to say"
Marshall began his musical journey in 1934 at the age of 10, when he started clarinet lessons.  During the Second World War he was stationed in Paris and, upon honourable discharge, he enrolled in the Paris Conservatory of Music, studying clarinet with Delacluse.
In 1951, Marshall settled in Chicago where he led his own bands while writing his own music and arrangements, as he does to this day.  He met Sun Ra in the mid-'50s and joined the Sun Ra Arkestra in 1958, leading the formidable reed section for over 40 years. In 1995 he assumed the helm of the Sun Ra Arkestra after the ascension of Sun Ra in 1993 and John Gilmore in 1995.  In 2018 Marshall will celebrate his 60th anniversary with the Sun Ra Arkestra.  To this day he lives in the Sun Ra house in Philadelphia, where he rehearses with members of the Arkestra three times a week.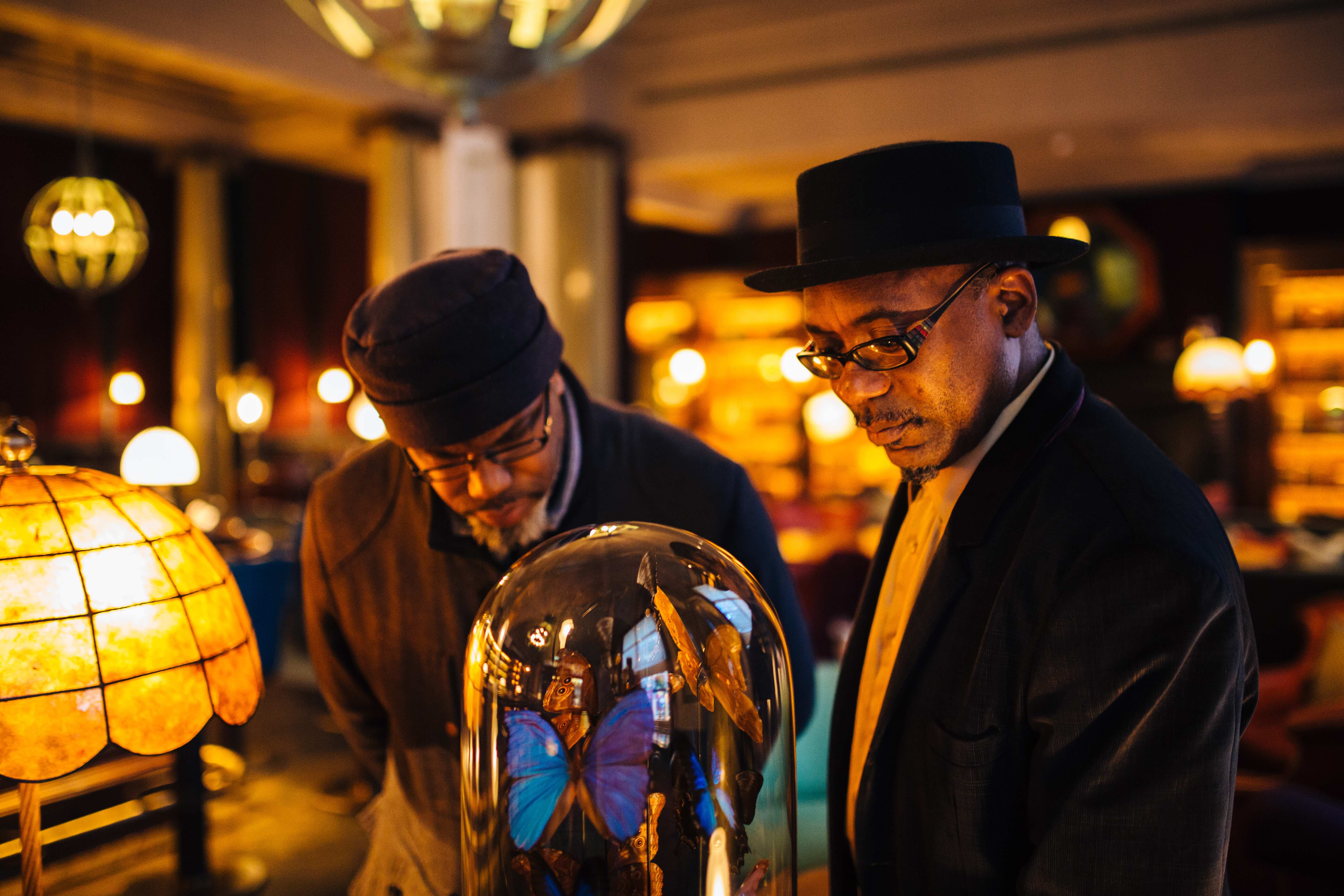 The Double Spiral Infinity Quartet:
Marshall Allen, the 93 year old leader of the Arkestra, in a 3 night residency
Expect the unpredictable. So here is an example of the band in 2014.