Taking place during the London Jazz Festival, Résonances is an experimental event merging live visual art and musical performance. Led by artist Aurelie Freoua (who over the past year has had art exhibited in London, Paris, NY and Miami) and bassist Liran Donin (known from his work with Led Bib and more), the performances will take you on a three-part journey of creation, interaction and improvisation both musical and visual. This event will also feature the visual artists Katya Kan, Ley Loosh, the musicians Simon Roth, Albert Palau and the poet Mervin Scott.
This audio-visual experience aims to create dynamic dialogues and interactions between different media resonating, echoing and inspiring one another.
In part one, musicians will perform an improvised piece in response to abstract paintings by Aurélie Freoua, projected and exhibited during the event. Musicians will 'play' the paintings as a visual score evoking the 'sound' of their colours, becoming musical notes.
The second and third parts will involve live visual art: musicians will improvise and respond spontaneously to three artists creating live art on Perspex, individually and then as a group. We'll see how the rhythm, movements of the brushstrokes, the shapes and colourful compositions influence the melodies. Artists performing on stage will become part of the band, making sound visible and creating visual representations of the music. Painting behind transparent Perspex, the artist will give the audience the illusion of being the conductor of the music and will gradually disappear behind the artwork, merging into their own creation. A poetry improvisation will also take place during the event.
It is hoped that this theatrical performance will challenge the perceptions of the viewer, stimulating their senses and emotions in fresh and unexpected ways.
Aurélie says:
"Painting is my way to express my ideas, to conceptualise my analysis and describe my perception of the world. Through my work, I try to question and study the notion of invisible. My intention is to catch the instant, extract the poetry and transcribe the indefinable and implicit emotions by giving them a visual dimension, a shape, a colour, a movement, a direction and by playing with contrasts and light. Our precious emotions become visible, almost palpable and their intensity can stay alive. In my abstract paintings, I attempt to create a rhythm and harmony making forms, lines and light sing and resonate all together."
Liran Donin is a bass player, composer and producer based in London. Initially coming to prominence as a member of the Mercury-nominated band Led Bib, with which he continues to perform, he has also been involved in a number of world music-oriented projects, such as Namvula and The Unthanks. This breadth of experience and ability to relate ideas with their audiences make his involvement in this project particularly appropriate.
——–
Ley Loosh: "We learn through our experiences, habits and patterns. We are intelligent beings who can work out what is constructive and what is destructive just through observations and meditations. Loosh explores the magical powers and experiences of these things and expresses them in various forms of visual art.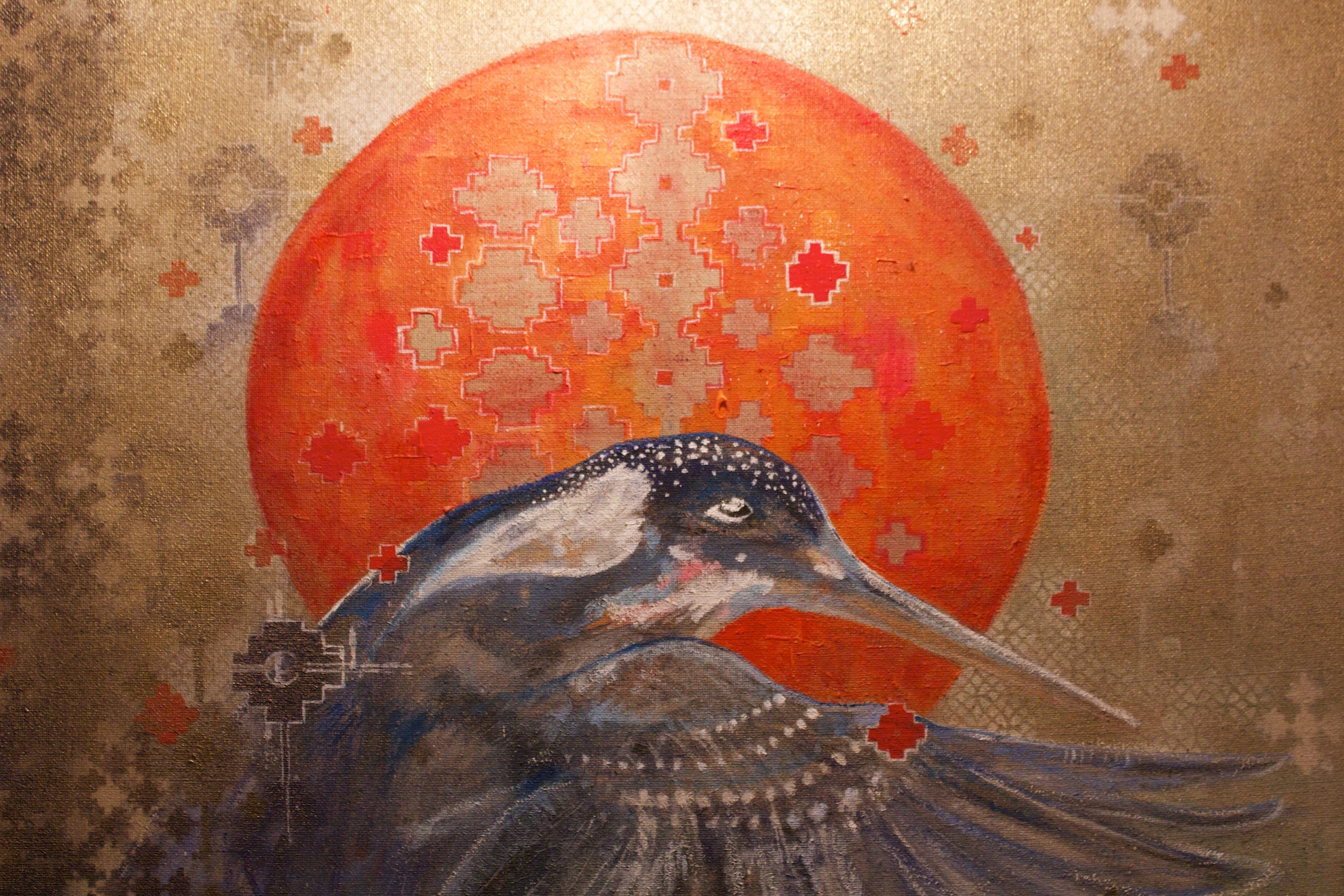 Katya Kan: "An idiosyncratic specimen of globalization, I was born in Almaty, Kazakhstan, my father being North Korean and my mother being Russian. Having caught a glimpse of the ex-USSR, I have a nostalgic, conflicting perception of political and cultural systems.
Unable to fully assimilate into any one culture, I find myself as an outsider with an eclectic artistic taste. Art represents the act of seeking, assembling and immortalizing beauty. Through artistic practice, I recreate the state of inspiration and emancipation, experienced during my childhood.
As a consequence of my fixation on the past, my works strive to capture the ephemeral impressions. The concepts, which I explore in my work, include the globalization, surveillance, nostalgia, utopia and eroticism.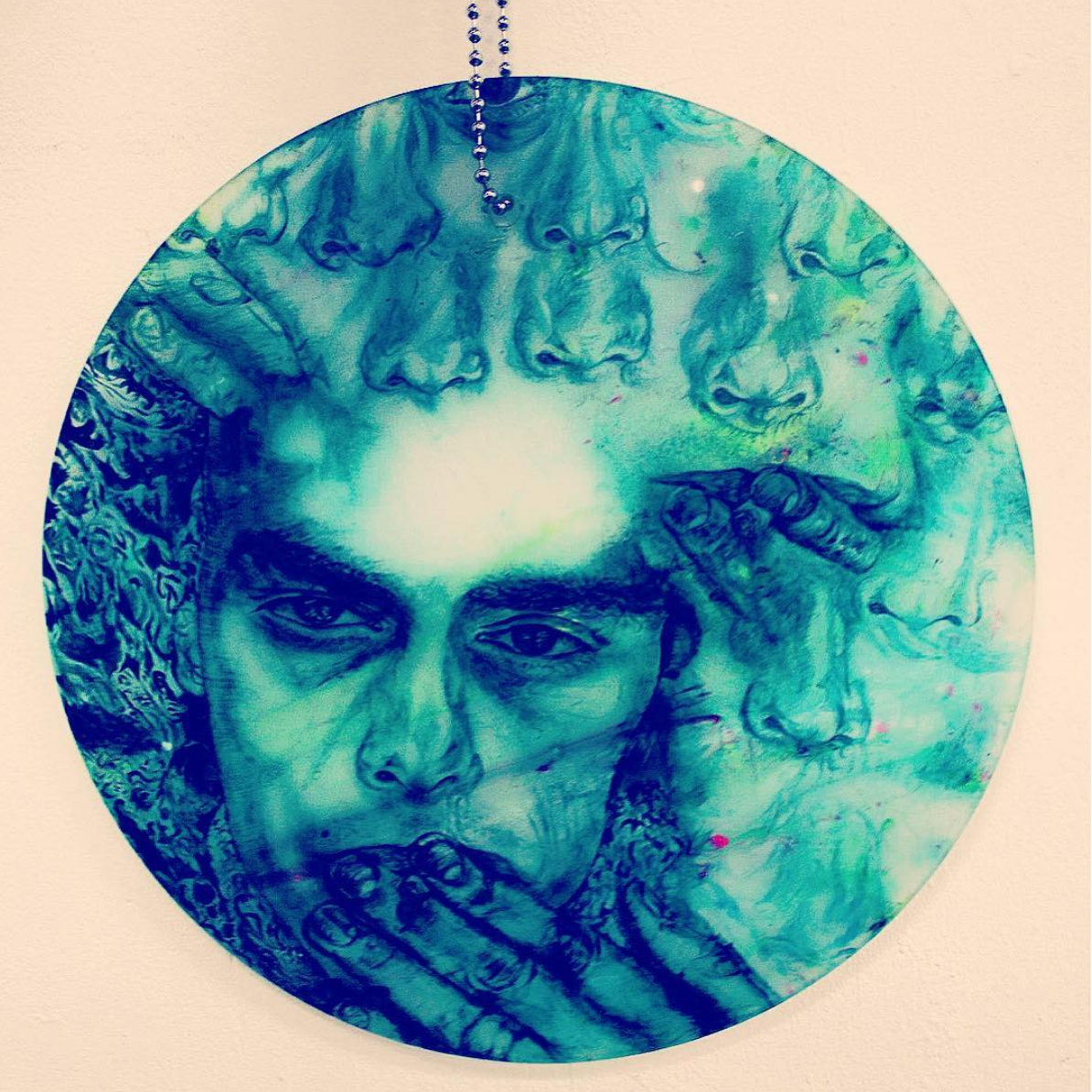 Mervin Scott: "Conspiracy, lies and secrets; where art is hindered, you will find war because you did not build anything together. For this, most will continue to walk on their knees in prayer never learning how to fly. I don't want our differences to keep us apart, in a game where there are more snakes than ladders".
—————————–
Albert Palau: piano
Simon Roth: drums. Known for his wide-ranging work with the likes of Vula Viel, Elliot Galvin Trio and much more. He regularly organises his own series of concerts and events around London.