The first night of the new Blow the Fuse season 'Tomorrow the Moon V' a series of double bills led by women.
The Alexandra Ridout Quintet, is led by the BBC Jazz Musician of the Year Alexandra Ridout on trumpet. They are a group of exceptional teenage musicians who are already creating waves in the jazz world.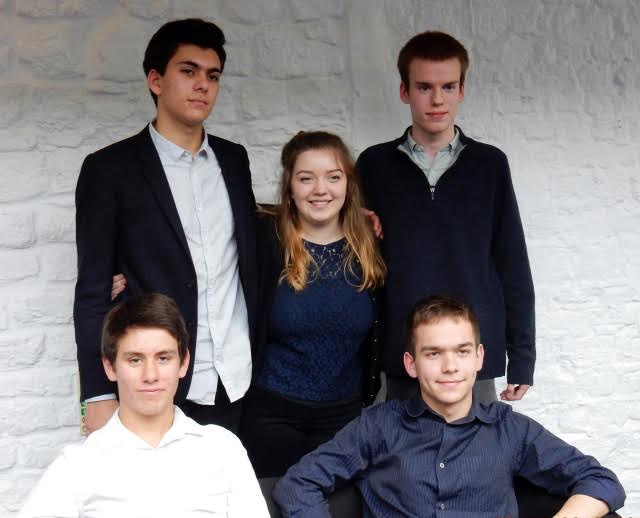 Alexandra Ridout  trumpet
Noah Stoneman  piano
Miles Mindlin  guitar
Freddie Jensen  bass
Luca Caruso  drums
Plus Solar Flares
Latin and South African influenced tunes played by this imaginative and melodic trio. They first played together in the 1980s with the Guest Stars and in the Deirdre Cartwright Group. Their rapport is apparent and their individual sounds blend to produce an earthy, joyful delight in playing.
Louise Elliott Saxophone / Flute
Deirdre Cartwright Guitar
Alison Rayner Double Bass
Blow the Fuse is supported by PRS Foundation's The Open Fund