This is the first of many concerts presented by SVS Radio, which is dedicated to adventurous music from across the Nordics. Tonight's performance features KGB and Texture who give their Vortex debuts. Expect to hear an array of musical landscapes – jazz, world, groove, experimental – and a virtuosic display of instrumental craft. www.svsradio.com
KGB

Karl Nyberg – sax
Gregor Riddell – 'cello
Bernt Isak Wærstad – guitar/electronics
KGB is a trio made up of prominent Oslo-based performer/composers active in the Norwegian improvisation music scene. With individual members collaborating with renowned artists and influences spanning jazz, rock, world and experimental music, their Vortex debut promises to stimulate the curious listener.
Karl Hjalmar Nyberg is a saxophonist/composer active in numerous ensembles including Megalodon Collective, Left Exit, Mr K, Bone Machine. He has collaborated with many highly regarded musicians such as Ståle Storløkken, Eirik Hegdal, Ketil Møster, Toshimaru Nakamura and many more.
He has a degree from the Trondheim Music Academy and currently lives in Oslo.
Gregor Riddell is a cellist/composer based in Oslo and London. He is a founder member of numerous ensembles including BirdWorld, Tre Voci, Solstice Quartet, Living Room in London and Odysseus Piano Trio with whom he performs internationally. He has recently written music for Asamisimasa Ensemble (Norway), the Birmingham University BEAST system and a solo violin and electronics work performed by Galya Bisengalieva. Gregor has written for the London Contemporary Orchestra with whom he is also a principle player having collaborated with artists such as Radiohead, Actress, among many others. In 2016, Gregor and Rob Lewis co-founded SVS Radio. gregorriddell.com
Bernt Isak Wærstad is a musician, sound artist, programmer and instrument designer holding a MA in Music Technology from NTNU. He is performing within a diverse field of genres such as electro-acoustic free improvisation, noise and art-rock. He is a central member of a variety of musical collectives including Vingelklang, Tapewind, Shōkōgun, T-EMP and COSMO Collective. Wærstad is a part of "Partikkel Audio", the development team behind the open source "Hadron Particle Synthesizer" and one of the founding members of "The COSMO Project" – an open-source and hardware framework for designing and building embedded programmable musical instruments. Wærstad is also a lecturer in live electronics and instrument design at the Norwegian Academy of Music (NMH) and Norwegian University for Science and Technology (NTNU).

TEXTURE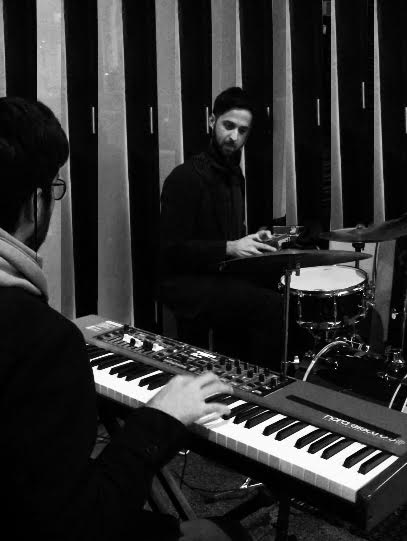 Adam Teixeira collaborates with pianist Joseph Costi to present an energetic drums/keyboards duo. TEXTURE was formed in 2012 as a vehicle to unify various folkloric world music influences with a modern jazz/electronic sound. The infectious poly rhythmic compositions, hypnotic melodies and synth bass lines are rooted in folkloric rhythms from African, Afro Cuban and Indian classical traditions. These vocabularies mixed with the duo's intricate improvisations inspire a continuous and explosive performance
https://texdrums.com/