A special evening features a solo piano set and a full band set from Metamorphic.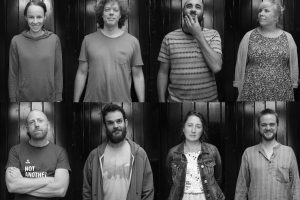 Metamorphic
Metamorphic are an octet of some of the finest improvising musicians in the UK, who play compositions written by pianist/ bandleader Laura Cole, based on her emotional journeys and personal experiences. This is an octet who really relish playing together, and who seek to explore the intensity of collective experience, with Cole's compositions as a starting point, through spoken word, improvisation and tightly written passages. Their most recent third album, The Two Fridas, was released on the Discus label in April 2018 to critical acclaim: 'tough, dramatic, riveting- such quick-witted playing and very canny writing..'- Robert Wyatt; 'In the current overall musical climate it's good to hear artists making heartfelt personal statements and taking musical and creative risks' – The Jazz Mann.
Line up:
Chris Williams, alto sax
John Martin, tenor/soprano sax
Tom Ward, bass clarinet
Kari Nergaard-Bleivik, vocals
Seth Bennett, double bass
Ruth Goller, double bass
Johnny Hunter, drums
Laura Cole, piano
https://discusmusic.bandcamp.com/album/the-two-fridas-65cd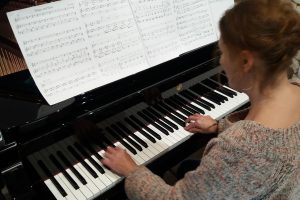 Laura Cole, solo piano + special guests: Corey Mwamba (vibraphone), Jason Yarde (alto/soprano), Seth Bennett (double bass)
Pianist Laura Cole will be performing pieces from her solo album, Enough, for the first time at the Vortex. Enough was released in August 2018 on the Discus label, and is a double album: one disc is entitled 'This is Water', and is a collection of arrangements of pieces given to Laura for the album from esteemed friends and colleagues, such as Robert Mitchell, Alex Wilson, Nikki Iles, Jason Yarde and Corey Mwamba; the other disc, entitled 'As Warm As The Sun', is a collection of compositions and improvisations by the composer herself. The album represents a highly personal gathering of musical ideas and intimate emotional journeys, and is an attempt to express this in the solo format; Laura is very excited at the prospect of playing these solo pieces live for the first time, as part of this double bill with her octet, Metamorphic.
On Enough: 'Beautiful work.. a definite approach to each piece.. engaging, deep, wonderful, moving, well thought-out..' -Dereck Higgins; 'A mood of calm introspection sits over this collection of pieces for solo piano.  Yet, within that, Cole succeeds in exploring divergent avenues of expression, […] revealing a quietly emphatic sense of space.' -Daniel Spicer, The Wire
https://discusmusic.bandcamp.com/album/enough-71cd
Photo credits:
Metamorphic (c) Ray Kane,
Laura Cole solo (c) Corey Mwamba