Eve Risser
Eve Risser has her musical roots in chamber music as a flutist and pianist. While residing in Alsace, France, she merged in to the contemporary and jazz/improvised music world. In June 2008, she got the 1st Piano Price in Jazz & Improvised Music at National Conservatory in Paris, a soloist price at the International Competition of La Défense. From  2009 to 2013 she took part of National Jazz Orchestra of Fance (ONJ) directed by Danie Yvinec. 
Eve's multifaceted musical creativity has been heard in various settings, festivals and groups throughout the world.  
 She performs solo with piano or electric harpsichord and a her own improvisations or compositions. She leads and co-leads, plays, and composes in the Donkey Monkey with Yuko Oshima ;  in the quartet The New Songs with the swedish singer and composer Sofia Jernberg, Kim Myhr and David Stackenäs ; in the trio EN-CORPS (Risser/Duboc/Perraud) ans many others.
 Currently Eve's musical life is based out of Paris where she is involved in organizing creative music live performances and the label UMLAUT. Eve has had the possibility to play and collaborate with great musicians such as John Hollenbeck, Billy Hart, Benoît Delbecq, Jon Irabagon, Mickael Formanek, Médéric Collignon, Marc Ducret, Emile Parisien, Jean-Luc Guionnet, Mickael Zerang, Andreas Werliin, joel grip, eivind lohning, Wolfgang Mitterer, Quatuor Bela, MAGMA, Le Sacre du Tympan,  Magnetic Ensemble, The Bridge #5, les solistes de l'Ensemble Intercontemporain Nicolas Crosse & Pascal Gallois, Pascal Niggenkemper Vision 7 and many others.
Phil Robson Organ Trio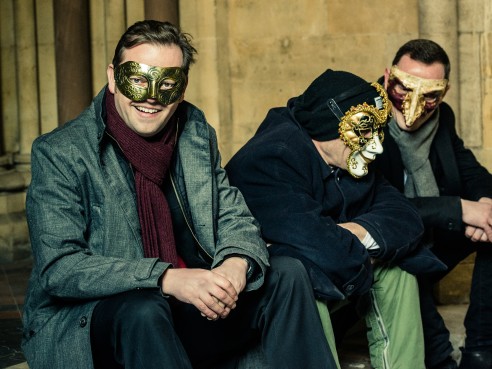 Phil Robson – Guitar
Ross Stanley – Organ
Gene Calderazzo – Drums
Phil Robson, an incredibly versatile and creative guitar player as well as composer, named Musician of the Year at 2009 Parliamentary Jazz Awards, nominated in three categories this year, including Instrumentalist of the Year has joined forces with the Hammond virtuoso Ross Stanley and the inspiring and powerful drummer Gene Calderazzo to form this all-star band.
Robson, Ross & Ratzo present "The Cut Off Point" – a new album and an exclusive CD launch tour.
"The Cut Off Point" stands out as a unique take on the great tradition of the organ trio. Expect surprises! The album will be released on 18th May The exceptional musicianship of all members is unquestionable. Together, as a new band they created a very refreshing and compelling mix. The music is sensational, played with great energy and the incredible rapport between the three members is something that definitely sets this band apart. You will hear powerful melodies, grooves and burning improv all melded together by the formidable blend of guitar and Hammond, driven by Gene's dynamic drumming.
This was a blast! Three superb players bringing the organ trio into the 21st Century. (Bebop Spoken Here)
Bruno Heinen with Camerata Alma Viva – Reinventing Vivaldi's Four Seasons for jazz piano and strings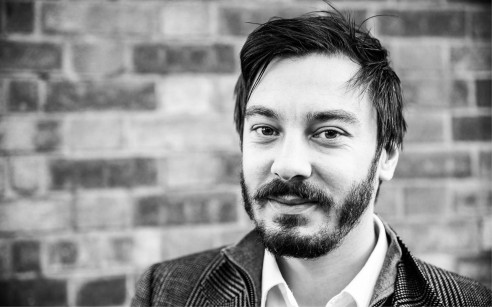 Review of their premiere at Kings Place by Stephen Graham, Marlbank
"The Geneva-formed UK-based multi-national strings ensemble Camerata Alma Viva are a mostly brightly clad group mainly standing-up-to-play ensemble (only the cellists remain by necessity seated) some of whose members also moved into the well attended Hall 2 audience for a partially surround sound aspect to this reinvention of Vivaldi's The Four Seasons, a jazz concerto that Bruno Heinen had composed, arranged, and here performed on the Hall 2 Steinway.
The source material was only ever a jumping off point, the idea never to swing Vivaldi which might well have proved fatal or at best annoying. It's a large scale renovation of the piece or as the group prefers an 'explosion' the baroque aspect to the music hardly pronounced at all.
Heinen, last heard live at Dalston restaurant Brilliant Corners in the summer playing Bill Evans pieces in duo quite sublimely, assumed the role both of gentle accompanist and as the piece moves beyond the bucolic that he imagined for spring led off by pizzicato strings that of elaborating soloist moving into the heart of the piece, his love of Impressionism and modal jazz connecting decisively with the sweep and virtuosity of the strings.
Persuasive viola and listening bass made a strong impact in the more rounded ensemble sections and the audacity of the group's modernism which produced nosebleed-high dissonances an element that contributed to avoid making this simply twee or safe which it never thankfully was.
Artistic director violinist Charlotte Maclet spoke to the audience beforehand explaining charmingly how the group likes to do "breathing exercises" at rehearsals (or "eat croissants!") took a wonderfully piquant solo towards the end of the piece and this was worth waiting for.
The effect overall? Chamber jazz definitely, the improvising less a factor than the spirit and imagination of the endeavour rippling through, Heinen superb as muse of the ensemble who returned the compliment with empathy, energy and passion. The ensemble and Heinen have been in the studio this week after rehearsals and an In Tune Radio 3 broadcast. Expect an album on Babel Records next year."