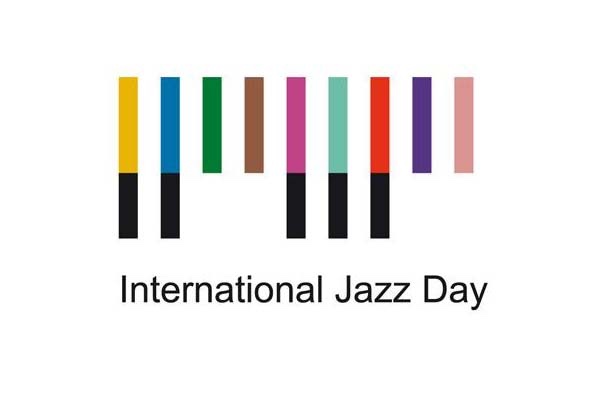 Aubin Vanns Trio + 1
Aubin Vanns – guitar
Will Sach – double bass
Jay Davis – drums
Alberto Palau – piano
Celebrating International Jazz Day, Aubin Vanns Trio + 1 will play a set of original music honouring and embodying jazz's legacy of spontaneity, self-expression and innovation. Flashes of brightness and colourful streaks contrast with dark, brooding ambience. AVT spin their own common thread from eclectic fibres, with a typically post-modern list of influences including Richard Strauss, Jim Hall and Neil Young. Purely abstract compositions nestle with pieces written to words by Yeats and Kerouac. AVT blends dynamic melodicism with vibrant sensitivity to create beautiful and engaging music. Joined tonight by the wonderful Spanish pianist and fellow Royal Academy of Music student Alberto Palau Garcera.
Michael Shrimpling Quartet
Joe Elliott – Tenor Saxophone
George Melton – Guitar Michael
Shrimpling – Bass
Ewan Moore – Drums
Michael Shrimpling is a double bassist studying at Trinity Laban Conservatoire of Music and Dance along with fellow band members: Joe Elliot – Saxophones, George Melton – Guitar/effects and William Cleasby – Drum set. With a collective passion for the free jazz tradition pioneered by Ornette Coleman, Michael and his band will present a set of music inspired by the great composers of this broad and exciting jazz lineage.
Dave Holland, Musician
"Last month Evan Parker and I held a successful fund raising concert at the Vortex and I want to thank all those that came and gave their generous support to the event. As a result we have established a fund that will be used to support the presentation of special events, including evenings showcasing many of the talented young artists that are in the UK. The first of these will occur on International Jazz Day, April 30th, and will feature two groups, one from the Royal Academy of Music and one from Trinity College. It's our intention to make this a regular event, giving the dedicated Vortex audience a chance to hear some of the great young musicians present their vision for the future of the music. We hope you'll give them your support"
Nick Smart, Head of Jazz, Royal Academy of Music
"The Academy is thrilled to be part of this new initiative at the Vortex which will showcase new talent in collaboration with our various colleagues, and bring new and old friends together through the jam session. The Vortex provides a vital outlet for creative and community expression, and I hope this new monthly night will pave the way for future generations to nurture their own relationship and sense of history with the club."
Hans Koller, Head of Jazz, Trinity Laban
"The jazz community at Trinity Laban is really excited and honoured to be involved with this project. We have chosen a group led by double bassist Michael Shrimpling to represent us. Michael has recently led a wonderful Ornette Coleman project, composes his own highly original music, and is deeply connected to the improvisatory spirit and explorative attitude of jazz new and old."
Hans Koller, Head of Jazz, Trinity Laban
"I think that jazz education can only come alive and develop in the interaction of 'the street and the school'. The Vortex plays a vital part in the process of everybody's learning. And of course in our music we are all eternal students. Please support the Vortex, it's the future."
Oliver Weindling Vortex Director of Programs
"The Vortex is a venue that is very much dealing with jazz as it is played today. This means that, as well as established players, we are always keen to give opportunities to the young musicians who are currently developing their skills. For this reason we are excited by working with Trinity Laban and Royal Academy of Music for International Jazz Day".