A triple bill. Curated by Dice Factory with a  new group from Toulouse of Robin Fincker and Estonian bassist Peedu Kass.
FIRST BAND (PEEDU KASS) WILL BE START AT 8.15
Dice Factory
Tom Challenger (saxophone), Dan Nicholls (piano), Tom Farmer (bass), Jon Scott (drums).
The band name Dice Factory was chosen as a result of a fascination with author Luke Reinhardt's cult classic novel The Dice Man in which decisions made by dice rolling determine structural events which are then lived through for periods of time. Says saxophonist and composer Tom Challenger, "the name really came from this environment, and a very self-inflicted, heavy workload with the aim to getting into the music, where, within a lot of seemingly chaotic music, harmony and rhythm is a serious amount of structure. Chaos, chance, numbers, structure, work ethic". These are the principles at work here. Challenger by name as well as nature, the saxophonist-composer explains how, "rehearsal and discussions about the music were very long but nailing the music was paramount, coming even before approaching live work." Although this at first might appear an ascetic, cerebral way of making music, the self-titled Dice Factory is a surprisingly lyrical and visceral recording. Newly released on the Babel Label, the quartet tests Challenger's concepts by altering relationships within the group sonic as well as a treatment of rhythm, meter and harmony that's unconventional.
Bedmakers:
TRIBUTE TO AN IMAGINARY FOLK BAND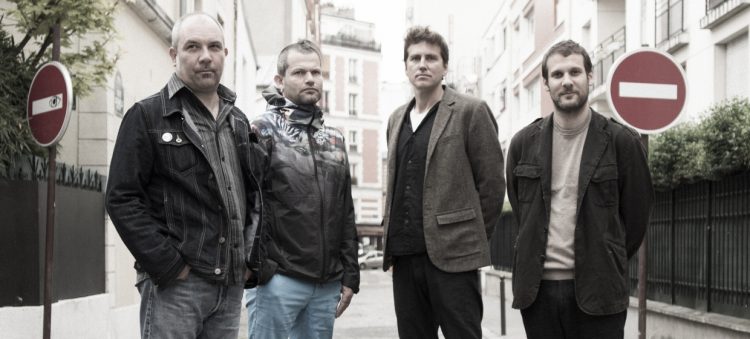 Robin Fincker : tenor saxophone , clarinet
Mathieu Werchowski : violn
Pascal Niggenkemper : bass
Fabien Duscombs : drums
Anglophile and closet folk lover Fincker (leader of groups such as Outhouse and member of The Mediums) brings music inspired by the likes of John Fahey and Bert Jansch into a jazz and improvised context.
PEEDU KASS MOMENTUM

a-       We are delighted to invite Estonian trio led by bassist Peedu Kass including the keystone of Estonian jazz drumming Toomas Rull and a brilliant pianist Kristjan Randalu, a former pupil of our old friend, the late great John Taylor and who regularly  performs with jazz giants like Ben Monder, Ari Hoenig, Nguyen Le and Nils Petter Molvaer or Dhafer Youssef band.
With the support of the Estonian Embassy.