Album launches for two new albums on Babel. "Muscle, imagination and pure joy of musicianship"
Jake McMurchie's Michelson Morley + Twelves (Riaan Vosloo, Tim Giles, Rob Updegraff, Mark Hanslip)
Guardian, 17 June 2016
****
"With their 2014 debut, the Michelson Morley trio mapped out a spacious electro-acoustic territory markedly different from that of the more hard-rocking fellow Bristolians Get the Blessing, who also feature saxist Jake McMurchie. Strange Courage adds the muscle and imagination of young rising-star guitarist Dan Messore – spikily tussling with McMurchie to produce an edgily free-jazzy group sound; but those episodes coexist with varied and painterly effects-music, testifying to just how good this band are at making electronics sound human. The opening Tamer As Prey threads a lamenting tenor sax sound into a snickety percussion chatter with a deep electronic throb beneath. Elsewhere, hip-hop beats clap under airily looping minimalism, skipping heartbeats pound with wind noises and distant sax pleas on Primitive One, and in its soprano-sax theme and resonating backwards-accordion sound, the title track eerily suggests a merger of Miles Davis's In a Silent Way and Sgt Pepper. It's really imaginative contemporary music, with a hot free-jazz core."
"Jazz in the age of the electroacoustic loop is in safe hands. ****" (Selwyn Harris, Jazzwise)
---
Twelves takes up the baton of groups like Perfect Houseplants, in that they take some of the great music revived in the folk scene from the 60s onwards here, such as Pentangle, and move it to 2016. It gives a lyricisim and opennes, combined with a confidence that makes the group so mesmerising.
"Twelves have a real this-is-what-we-do presence and casual virtuosity to match." (John Fordham, Guardian)
"Twelves are well equipped to move, as they do ,between dramatic, anthemic rock and tumbling freer music." (Chris Parker, London Jazz News)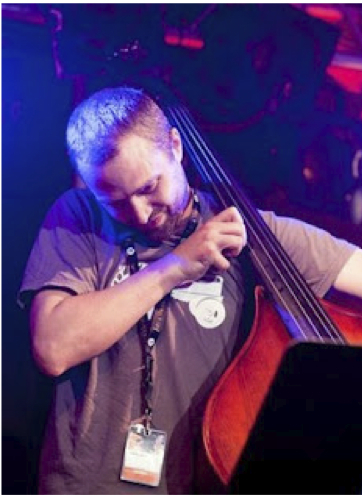 There will also be a solo set by Alex Bonney, following the release of his recent album on Two Rivers.